The Green Family will be donating $15,000 towards next year's Bermuda Agricultural Show, saying that "Bermuda would not be the same without the Ag Show" and they are "very pleased to be able to sponsor this event."
The sponsorship will aid in financing the show, which has been restructured following its cancellation this year.
The AG Show Ltd, a registered charity, was established this past February, and its mandate is to ensure there is an operational framework to oversee volunteers and issues relating to planning, strategy, budgeting and financing.
AG Show Ltd will rely on sponsorships, such as the one made by the Green Family, as well as donations, ticket sales, vendor permit fees and volunteer contributions to fund the show. AG Show Ltd will not receive funding from the government.
Alexander and Andrew Green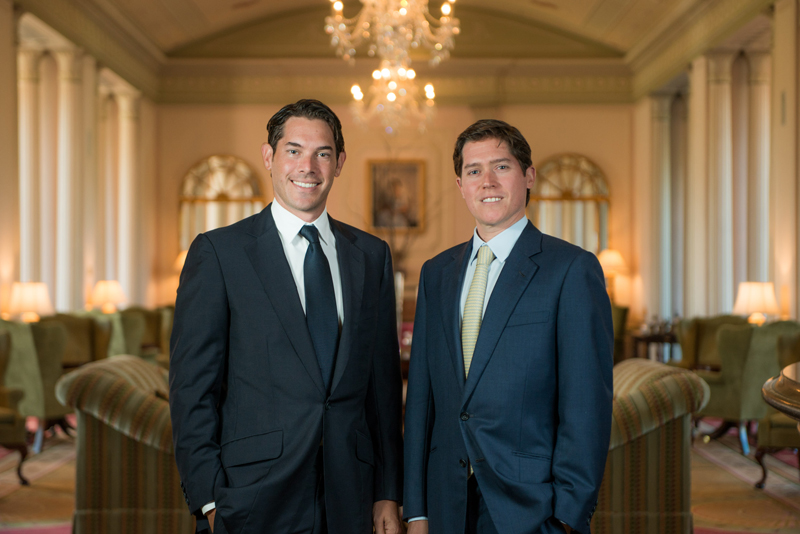 Andrew Green, on behalf of the Green Family, says: "The Ag Show has been an institution in Bermuda for generations and almost all Bermudians have fond memories of it.
"It offers an opportunity for people of all ages and backgrounds to get together, share stories and experiences, and participate in friendly competition.
"Bermuda would not be the same without the Ag Show, and we are very pleased to be able to sponsor this event. We look forward to the show's return in 2016."
Antwan Albuoy, President of the Executive Committee of AG Show Ltd, says: "The Ag Show welcomes as many as 25,000 attendees over three days and features up to 4,000 exhibitors.
"Participation in the event includes a large portion of the Island's population, from seniors who have been attending it since the show's early days, to school children and toddlers who get an introduction to things they might not see in their everyday lives.-
Mr Albuoy added, "This is an important event that showcases Bermuda's history and culture and it is with the assistance of generous sponsors like the Green Family that we will be able to carry on this tradition. We thank the Green Family and all of our supporters for their contribution, and we look forward to seeing everyone at the 2016 show in April."
The Ag Show 2016 will run from April 14 to 16, 2016 at the Botanical Gardens in Paget. For information on donations and sponsorships for the show, email This email address is being protected from spambots. You need JavaScript enabled to view it..
The Ag Show has traditionally been hosted by the Government of Bermuda, but was cancelled this year due to financial issues.